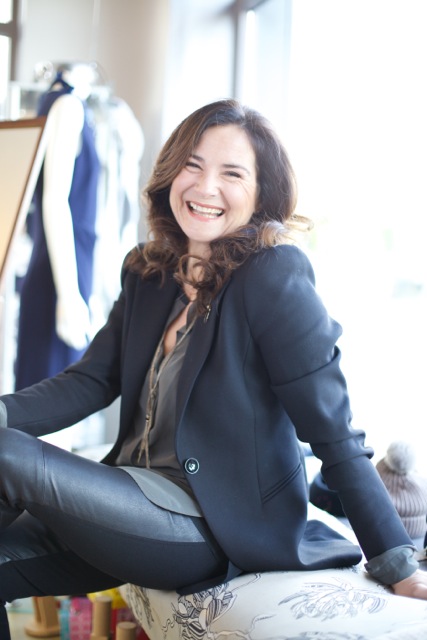 Owner & Buyer, Juju Boutique
Our Boutique & Our Team of Fashion Consultants
JUJU Boutique first opened it's doors in 2005 in the beautiful seaside town of Greystones, Co. Wicklow & from the beginning, our focus has been stocking unusual and contemporary collections from both home and abroad. In 2014, JUJU won the Irish Times 'Best Boutique in Ireland' award and over the years, has become known across the country and internationally as a destination boutique.
Owner Juliet & her team, travel to Paris and London several times each season to personally handpick the best pieces, many of which are unique & exclusive to JUJU. Our style is very much timeless and classic - we want our customers to dress for today, in pieces they will cherish forever.
There is a huge emphasis on quality & understated luxury garments. We collaborate with each client who walks through our door,, helping them to dress for their shape, personality and lifestyle, and we encourage our customers to get in touch with us for one-on-one boutique consultations.
Our wonderful team of fashion consultants including Trish, Jenny, Claire, Linda & Natasha look forward to welcoming you.
THE Designers
In addition to stocking stunning Irish designers such as Sian Jacobs, Lucy Downes Sphere One & MoMuse Jewellery, we also stock 360 Cashmere, Fabiana Filippi, Hache, Helmut Lang, Johnstons, Joseph, Kristensen du Nord, Dorothee Schumacher, Vince & many more. For S/S18 we are delighted to be introducing Theory, a brand that has garnered much excitement over the past couple of years. We stock several labels exclusively including Pedro Garcia, Fiorentini & Baker and Numero 10.
You will find full list of designers we stock in-store in the JUJU Boutique below: